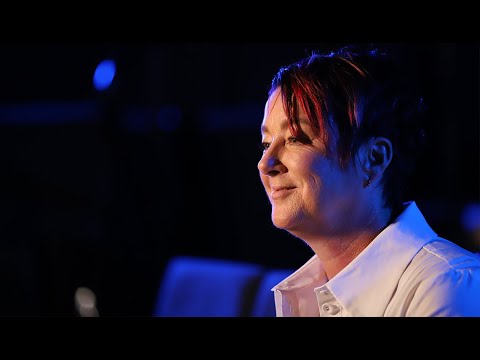 2021 Workshop and Wardrobe Appeal
This year we're not just building the world of a play, we're building an entire universe.
Trent Dalton captivated us with his exhilarating semi-autobiographical debut novel. Now we're bringing Boy Swallows Universe to life on stage in all its 1980s nostalgia.
With a show this large, both in scope and scale, it's crucial to start as early as possible. Queensland Theatre's Workshop and Wardrobe teams have been working for well over two years, under the eagle eye of Director, Technical and Production, Toni Glynn.
In Workshop, the build began in June last year after the final design presentation and delivery of the model box by designer Renée Mulder. The team started by tackling the commission of the Company's first donut revolve. By December, they'd assembled the outer skeleton of the towering seven meter high set, ready for scenic art to transform raw materials into iconic landmarks of the Greater Brisbane cityscape.
For Wardrobe, months of researching period references and sourcing fabric underpins a whirlwind six weeks from the beginning of rehearsals until opening night. Between July and September, our team will work alongside the cast of 12 actors to dress more than 30 different characters, who wear at least 50 costumes. That means completing over 100 hours of fittings, not to mention the time needed to cut, sew, alter and art finish each and every garment.
It's almost time for our core team of just five Workshop and Wardrobe staff to expand to 15 skilled makers to complete this journey from page to stage. A catalogue of 94 props (and counting!) is currently being assembled, including the mysterious red telephone that starts it all…
Ultimately, the world premiere of Trent Dalton's Boy Swallows Universe, adapted for the stage by Tim McGarry, will cost more than twice the amount of any production Queensland Theatre has ever staged. That's why we're asking you to consider a contribution to our 2021 Workshop and Wardrobe Appeal. Every donation will support the resources and personnel required to build this incredible landmark production for all of Brisbane to celebrate.
Donors like you help bring our productions to life. Thank you for helping to build our universe.
Boy Swallows Universe is presented by Queensland Theatre, Brisbane Festival and Queensland Performing Arts Centre.