Trent Dalton's
Boy Swallows Universe
Adapted for the stage by Tim McGarry
Directed by Sam Strong
The blockbuster Australian novel comes alive onstage.

Eli Bell's childhood in the outer Brisbane suburbs is far from the idyllic 1980s haze some kids would remember. His alcoholic dad has shot through, his mum is in jail, his stepfather's dealing heroin, his brother Gus won't talk and silently swirls cryptic messages in the air with his finger, and his babysitter Slim is a convicted killer and infamous escapee from Boggo Road Gaol.
Beset by chaos on all sides, it's a run-in with the local crime king and his henchman that sets the 13 year old with the old soul on a journey to find out what kind of man he is going to be.
Boy Swallows Universe is adapted from the smash hit novel inspired by Brisbane author Trent Dalton's own childhood. It's an exhilarating story of magic and madness, of beauty and brutality, of joy and heartbreak, and of the power of love to triumph over the darkest of circumstances.
Presented by Queensland Theatre, Brisbane Festival and Queensland Performing Arts Centre.

Duration

2 hrs 50 mins, including an interval

Times

Various
Best available seats 4 - 9 Oct

Accessibility

Auslan Interpreted Mon 6 Sep, 6.30pm & Tue 5 Oct, 6.30pm

Audio Described Sat 18 Sep, 2.00pm

Night with the Artists

Warning

This play contains strong coarse language, mature themes, simulated violence, replica guns and depictions of domestic violence. It also contains strobe lighting, theatrical smoke effects, and the use of e-cigarettes and herbal cigarettes.

We understand the themes may be triggering for some people. If you have any concerns about the content of the play, we encourage you to contact our Box Office.

If you or someone you know needs information or support, these organisations are there to help:

1800RESPECT 1800 737 732

Lifeline 13 11 14
Duration

2 hrs 50 mins, including an interval

Times

Various
Best available seats 4 - 9 Oct

Accessibility

Auslan Interpreted Mon 6 Sep, 6.30pm & Tue 5 Oct, 6.30pm

Audio Described Sat 18 Sep, 2.00pm

Night with the Artists

Warning

This play contains strong coarse language, mature themes, simulated violence, replica guns and depictions of domestic violence. It also contains strobe lighting, theatrical smoke effects, and the use of e-cigarettes and herbal cigarettes.

We understand the themes may be triggering for some people. If you have any concerns about the content of the play, we encourage you to contact our Box Office.

If you or someone you know needs information or support, these organisations are there to help:

1800RESPECT 1800 737 732

Lifeline 13 11 14
Creatives
Author Trent Dalton
Writer Tim McGarry
Director/Dramaturg Sam Strong
Designer Renée Mulder
Lighting Designer Ben Hughes
Composer/Sound Designer Steve Francis
Video Designer Craig Wilkinson
Movement Director Nerida Matthaei
Fight and Intimacy Director Nigel Poulton
Senior Stage Manager John Reid
Deputy Stage Manager Yanni Dubler
Assistant Stage Manager Margaret Burrows
Associates
Associate Motion Designer Jordan Pena
Assistant Fight Director Sam Valentine
Associate Sound Designer Matthew Erskine

Cast
Eli Bell Joe Klocek
August Bell/Ensemble Tom Yaxley
Lyle Orlik /Brian Robertson/Ensemble Anthony Gooley
Frankie Bell Michala Banas
Bich Dang/Mrs Birkbeck/Ensemble Ngoc Phan
Darren Dang/Ensemble Hoa Xuande
Slim Halliday/Tytus Broz/Ensemble Anthony Phelan
Iwan Krol/ Alex Bermudez/Ensemble Joss McWilliam
Caitlyn Spies/Shelley/Dr Brennan/Ensemble Ashlee Lollback
Robert Bell/Ensemble Mathew Cooper
Teddy Kallas/Ensemble Andrew Buchanan
Ensemble Charles Ball
Ensemble Hsin-Ju Ely
Trailer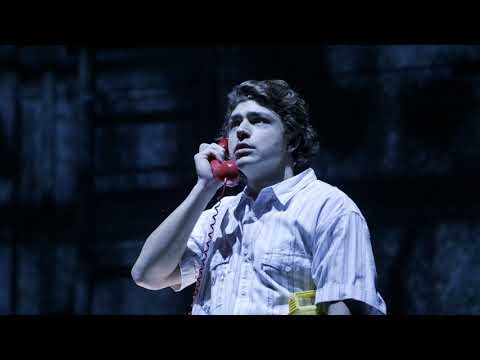 Play Briefing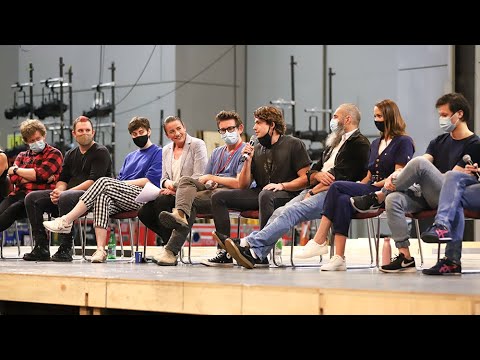 Interview with Writer Tim McGarry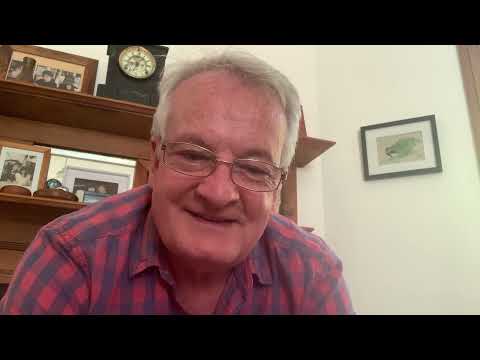 Our Partners
Production Partner
Generously supported by the Landmark Productions Fund